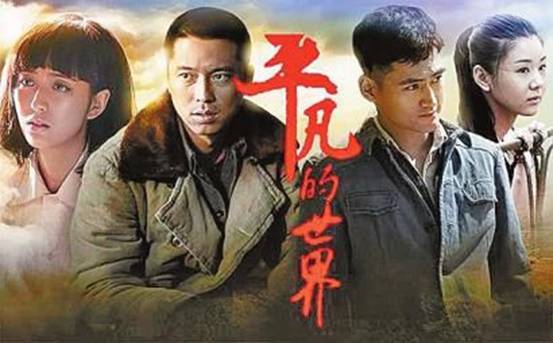 A scene from the TV series Ordinary World [Photo/People.cn]
A workshop on the TV series, Ordinary World, was held at the Shanghai Theatre Academy on April 1. Experts indicated that the hit TV show would unleash a wave of TV series adapted from masterpieces by winners of the Mao Dun Literature Prize.
The TV series Ordinary World, based on the novel of the same name by Lu Yao, was directed by Mao Weining, and starred Wang Lei, Yuan Hong, Tong Li Ya, and Li Xiaomeng. It repeatedly entered the hot topic ranking after it aired on four channels in China.
Lu's most famous work is a realistic novel and also a fictionalized family history. The author highly concentrates the historical changes in the countryside in Northwest China in this novel and depicts the image of many ordinary people of various social classes. The hero's struggling spirit when facing difficulties still brings enlightenment to today's college students.
The creators of the TV series shared their creative experiences, as well as showed their confidence in it as adapted from classic literature. According to them, bringing literature to the screen wouldn't damage the original, as long as the script and the TV series was skillfully made. The fate of classical work should be remembered.
"We creators of the series have an idea that if we can adapt all the Mao Dun Literature Prize masterpieces into TV series, bringing the stories to the screen and giving something valuable to young people," said Wu Xiaojun, a professor at the Shanghai Theatre Academy and literary adviser of this TV series.