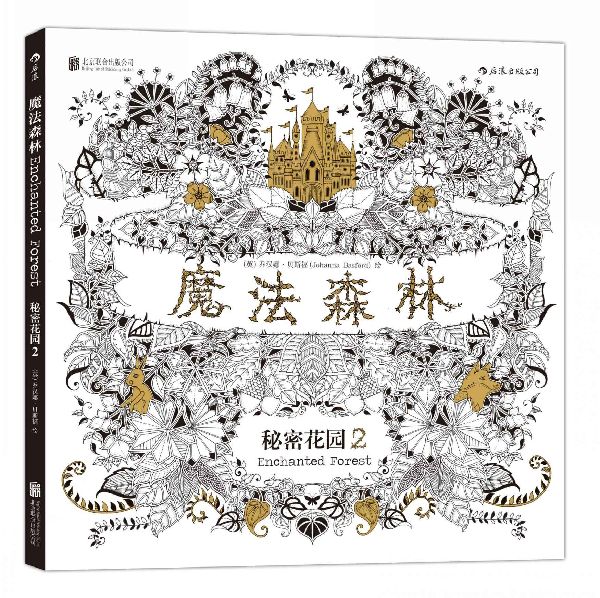 Enchanted Forest by Scottish illustrator Johanna Basford is published in Chinese.[Photo provided to China Daily]
The adult coloring book Secret Garden is seemingly losing its position on the book market threatened by other newcomers and for its much-debated negative effects.
The book Secret Garden: An Inky Treasure Hunt by Scottish illustrator Johanna Basford has been a hit among Chinese readers since it was released in China in June.
While two months have passed, it seems that its popularity is fading. Noted Chinese writer Jiang Fangzhou said the book makes people addicted to the null "positive energy" as a way to escape the reality. A Guangzhou bookstore has removed all the Secret Garden series off its shelves saying that the book is meaningless without cultural content. Are all the signs showing that Secret Garden is losing its attractiveness?
Can coloring books really help people relieve stress? Not all.
There is a popular saying among the public that coloring books can help people relieve stress and has much psychological benefits. Some Internet users claim that they can keep away from their cell phones for a whole afternoon by concentrating on the coloring, which not only help them relax, but also achieve self-improvement.
However, some say that the coloring process makes them more stressful as it is hard for them to choose the right color each time and they are always unsatisfied with their works. Some addicts got sick after coloring for too much time and a college girl even fell ill after staying up for coloring until 2 o'clock in the midnight.