Fungus with a twist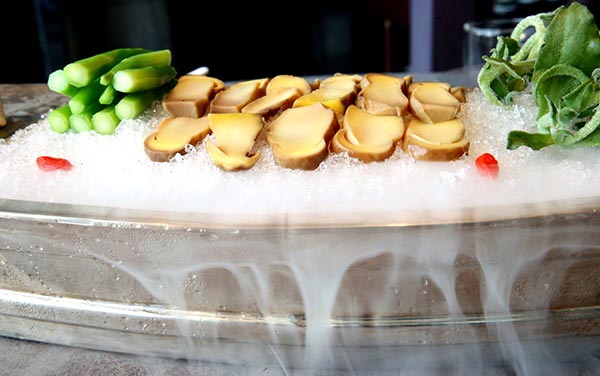 Photo provided to China Daily
Inspired by Japanese fish and pine-mushroom sashimi, a Bai ethnic chef from Dali, Yunnan province, is making mushrooms taste meaty, a little sweet and very fresh, with an aroma fortified by bone stock.
Zhang Jianhui, head chef at the Rainbow Yunnan Restaurant in the Crowne Plaza Beijing Sun Palace, recently created a new dish, "boletus mushroom served on ice with dipping sauce", in effect a porcini mushroom sashimi. He first stewed pig bones in chicken soup for more than 10 hours.
After boiling fresh, whole porcini mushrooms in that stock for about 15 minutes, he lets them sit for about eight minutes in the broth before carefully slicing them thin to serve on ice with mustard-flavored soy sauce and green vegetable for good look.
11:30 am-2:30 pm, 5:30 pm-10:00 pm. 4th Floor, Yunnan Dasha, Xibahe, North-East 3rd Ring Road, Chaoyang district, Beijing. 010-6452-1808.
Related: