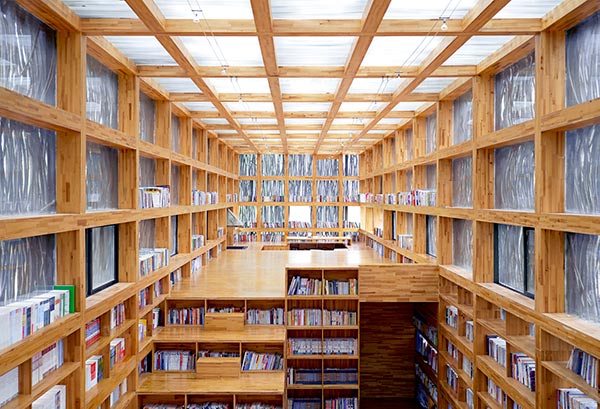 Public spaces are revealed through the lens of Candida Hofer. One of her latest photos from China is of the Liyuan Library (above) in a Beijing suburb. Photo provided to China Daily
German photographer Candida Hofer puts all kinds of public spaces-libraries, museums and waiting rooms, among others-under her lens.
Her photos specialize in showing how these spaces look when they are empty. Hofer's first solo exhibition in Beijing was unveiled on Saturday.
The show, On Methods, presents 72 photos spanning 41 years of her career, including both large-sized images of empty spaces in theaters and museums, and smaller ones on specific spots such as a window or a floor piled with packages.
"She is one of the most important photographers in the world. ... It's a very comprehensive show, like a retrospective, to let Chinese people know the artist better," says Peter Anders, director of the Goether-Institut China, which helped get the ongoing exhibition to Beijing.
On display are early works of the photographer in Germany and her latest works and images from China.