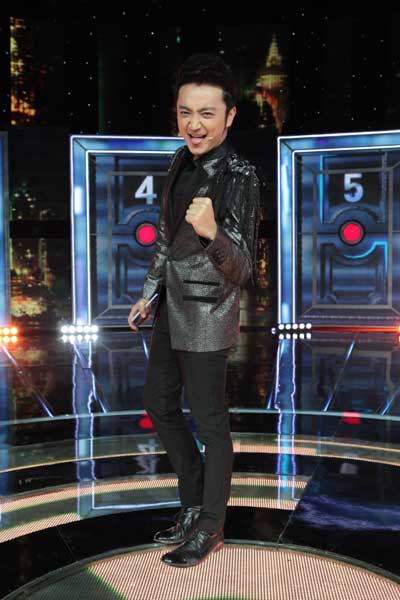 Xinjiang-born CCTV host Nigmat Rehman will appear at the Gala. Photo provided to China Daily
As a small gesture to its urgent craving for change, China Central Television on Monday announced that for its much-anticipated annual Spring Festival Gala, widely known as Chunwan, it will double the number of hosts this year. The eight-people team will include the gala's first Uygur host, 32-year-old Nigmat Rehman.
Known among his fans as Little Ni, Xinjiang-born Nigmat Rehman had a promising start at CCTV by winning a hosting contest in 2006 and subsequently becoming a quizmaster for the channel's popular show, Happy Dictionary.
His boyish look and breezy style has made him a budding star at the State network, which has struggled with an inadequate supply of popular young entertainment hosts. He currently hosts several of CCTV's hit shows, including Sing My Song and the Chinese version of the Irish program SuperStar DingDong.
Immediately after being announced as a Chunwan host, Nigmat Rehman wrote on his microblog, "To meet you at my best age means I didn't let myself down", which was seen by fans as acknowledging the honor.
Celebrating the theme "family harmony yields prosperity", this year's Chunwan will be telecast live via CCTV and most of China's provincial satellite channels for more than four hours on Feb 18, the Lunar New Year's Eve. As usual it will feature a variety of performances such as song and dance, skits and magic shows.
Since the first Chunwan went on air in 1983, watching it has become a tradition to celebrate the Chinese New Year. After running for 32 years, it remains the world's longest-running and most-watched variety show in television history. Audience ratings of Chunwan have remained above 30 percent in the past 14 years, according to statistics from CSM Media Research, and in 2014 more than 700 million people watched it live on TV and another 100 million watched it online.