Recently a British minister apologized after giving the mayor of Taipei a watch as a gift. In Chinese culture, giving others a watch as a gift is an absolute taboo.
According to Chinese culture, there are some taboos which you should bear in mind when you choose gifts for others. As the Chinese New Year is drawing near, which is also a gift giving season; it's necessary to review these taboos.
1. No watches or clocks for seniors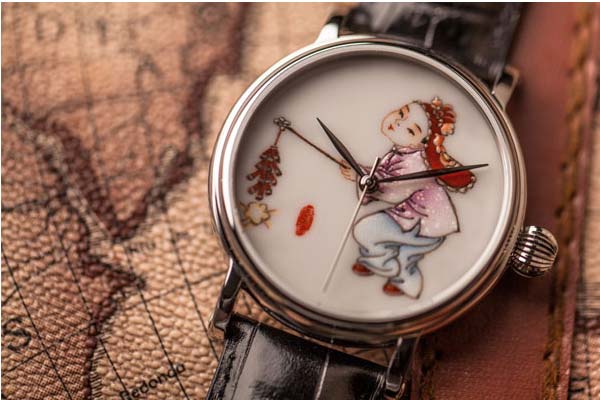 A porcelain watch by designer Zhang Shuyang. [Photo provided to China Daily]
Clock pronounced as "Zhong" in mandarin, means "the end", is considered the same thing as a watch. Therefore, giving someone a clock or a watch implies "your time is up", a serious slight, especially for the elders.
If you really want to buy someone a good-looking watch, you can let him or her select it, and then you pay for it.