Caravans and picnics: A legacy of roadside feasts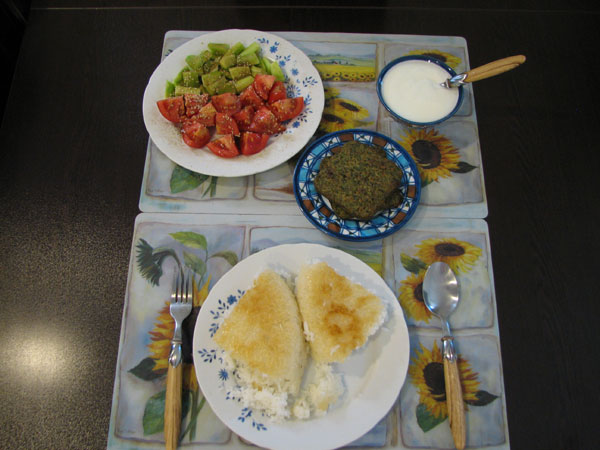 A simple picnic can spring from the trunk of almost any car in today's Iran. [Photo/China Daily]
In many imaginations-and in the movies-the great trade routes from East to West are dotted with caravanserais, way stations built about every 30 kilometers, or the distance a loaded camel could cover in a day.
But modern travelers along the old Silk Road can see standing examples today, including a particularly fine one alongside the grand bazaar of Esfahan.
These mud-brick rooms, arranged around courtyards, were places to exchange goods and stories, and to share carefully packed foods with locals who could provide fresh produce and meat.
A twist on that tradition survives on the modern roadside-where the Persian carpets are out, and so are the picnickers.
At a riverside park I visited several years ago, they were scattered on the ground, tranquil islands of tea-sippers.
Across town, they were jammed together like sardines on the edges of Imam Khomeini Square.
But for most Iranians traveling by road, there's no need to wait for a formal destination.
On any roadside, in the shade of a solitary tree or, in a pinch, on a sunny highway median, travelers unroll brightly colored rugs and sit down for a light meal.
"Welcome to the Axis of Picnic," my smiling guide said during my 2008 trip to Esfahan.