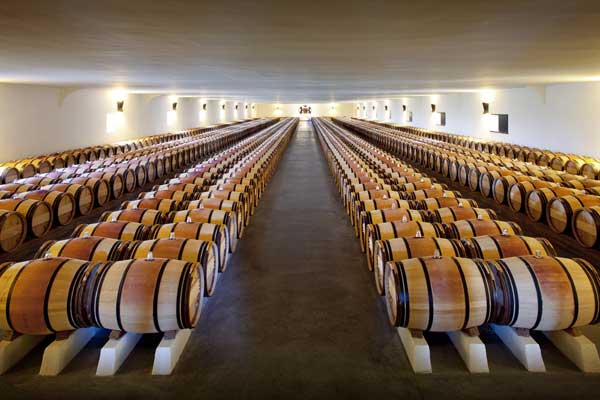 Le Grand Chai of Chateau Mouton Rothschild. [Photo/Credit Deepix]
Chateau Mouton Rothschild, one of the world's luxury chateaus, held an event to savor its collection of bottles from 2003 to 2012.
The event is a warm-up for the upcoming auction of the chateau's wines on Jan 30 at Sotheby's Hong Kong Gallery.
It is Chateau Mouton Rothschild's first sale outside the Chateau in Asia. Spanning over a century from 1870 to 2012, the 263 lots on auction are estimated at HK$13-20 million ($1.6-2.5 million).
"We accepted the auction offer for two major reasons," says Philippe Sereys de Rothschild, co-owner of Mouton Rothschild.
First, the Chinese market is becoming increasing important, there are many connoisseurs in the country who expect the best wine, he says.