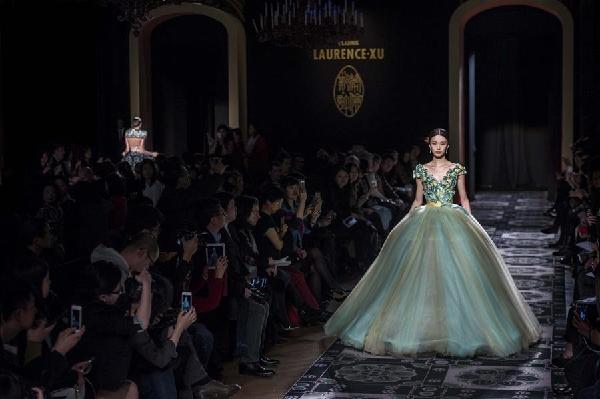 A model shows one of Lawrence Xu's Dun Huang series. [Photo/Xinhua]
Chinese fashion designer Lawrence Xu's Dun Huang series amazed the public at the Paris Fashion Week on January 27. This is the second time that Chinese design has gone on stage at the world's top fashion show and Xu has become the only Chinese designer to take part in the event in two straight years.
Combining China's Dun Huang artistic elements with Western style, the 30 works of the series reveal Dun Huang's beauty and magnificence of thousands of years. Dun Huang, a city in Gansu province, is a landmark on ancient Chinese Silk Road and an essential historical and cultural symbol of eastern civilization.