Roger Vivier on show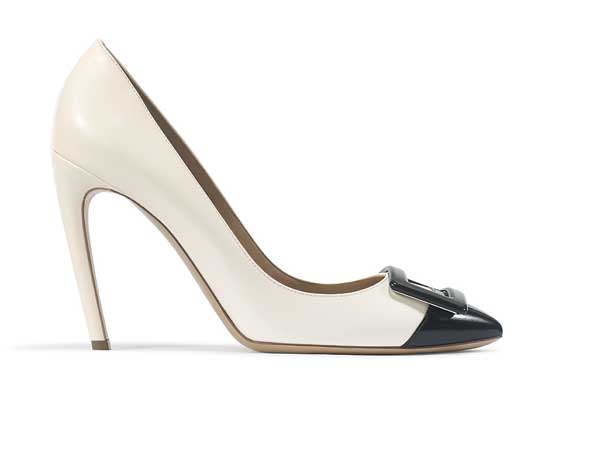 French women's footwear brand Roger Vivier held a preview of its 2015 spring/summer collection in Beijing in mid-January. The collection is inspired by the light and shadows in summer. The classic Pilgrim pumps are reinterpreted with buckles that combine two different shades of colors, imitating the effect of light and shadow. The Miss Viv' handbags are recreated with cleaner lines and more functionality. The glamorous evening line combines precious skins with vivid colors and glittering gemstones.
Makeup line ready
Yue Xiaolin, top Chinese makeup artist and founder of Lin Makeup, showed the 2015 spring/summer look collection in Beijing on Jan 21. Makeup artists from the brand performed, displaying the latest looks on the runway. Yue is known for her "less is more" philosophy. She announced the founding of sub-brand Linbride, dedicated to brides, and now open to franchise nationwide.