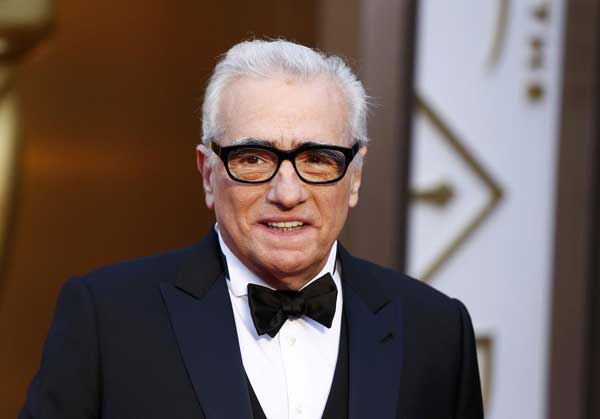 Martin Scorsese, best director nominee for his film "The Wolf of Wall Street", arrives at the 86th Academy Awards in Hollywood, California March 2, 2014. [Photo/Agencies]
One worker was killed and two seriously injured on Jan 29 when a ceiling collapsed on the set in Taiwan province of American director Martin Scorsese's upcoming film, Silence.
The three workers were working as contractors to reinforce a building that had been deemed unsafe for production, said production spokeswoman Leslee Dart.
"Everyone is in shock and sorrow and expresses their deepest concern and sympathy to the families of the individual who died and those who were injured," Dart added.
Scorsese himself said he was very sad about what happened but will carry on with his filming plans.
Silence, based on the award-winning novel by Japanese author Shusaku Endo, tells the story of a Portuguese missionary in 17th century Japan who becomes an apostate under the threat of torture but continues to keep his Christian faith in private.
Related:
Hobbit-themed flight safety video released