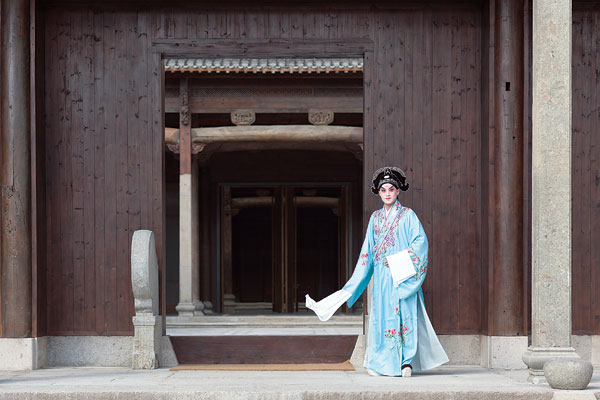 Buying and restoring ancient houses has become a hobby of China's mega-rich. Photo provided to Shanghai Star
There is more than one housing market booming in China. Wealthy collectors are buying up ancient houses and restoring them to their former glory. Xu Jinqian visits a recently re-built compound in Zhujiajiao where everything old is new again.
In a 600-year-old wu-fenglou, a large house known as the "mansion of five phoenixes" in Mandarin, a 21-string Chinese zither is being played as people wander around the ancient building admiring its brilliant restoration.
In another part of the spacious compound, hundreds of people gather before a younger, century-old Chinese traditional opera stage to watch an abridged version of a 1598 Kunqu opera, Peony Pavilion.
All this is being staged to celebrate the completion of the renovation of the ancient Ahn Luh Zhujiajiao compound in Zhujiajiao, the best known water town in Shanghai. The jewel in the crown of the renovation is the wufenglou, which has been lovingly restored to its original state, in a manner that its collector and owner Qin Tongqian says "best matches the quaint flair of the mansion".
The 14,000-square-meter and 10-meter-high mansion, that has upturned eaves resembling the spreading wings of five pairs of phoenixes, is just a drop in the bucket, or "a hair off a bull's back", as the Chinese saying goes, in Qin's staggering collection. He is a self-described "antique house collecting maniac".
Like a growing number of businessmen-turned-collectors who have developed an interest in ancient houses, Qin is taking the initiative to put his collections to daily use.