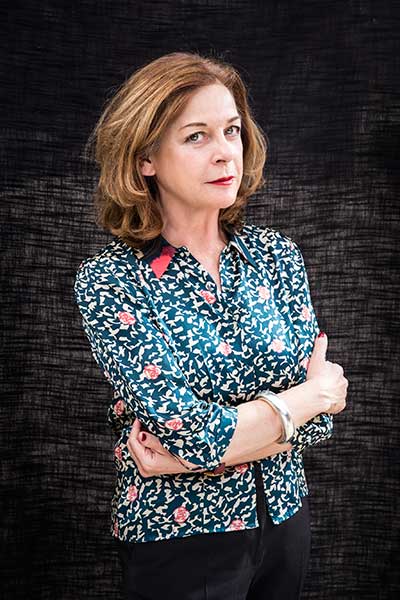 Ann Hindry,curator of A Modern Adventure.[Photo provided to China Daily]
The collaboration lasted years, culminating with a group of works. Jean Dubuffet created nearly 50 works during his commission from 1971-74, experimenting with industrial materials such as polystyrene and synthetic resins.
Robert Rauschenberg's cooperation, however, was a quick one, resulting in only one huge painting titled Sans titre (untitled).
Many artists were inspired by satirical reviews on industrial society.
Jean Tinguely, the Swiss sculptor known for his sculptural machines, created several "crazy machines" that make a lot of noise and break down all the time.
"His works are very critical. They share dual fascination with and fear of the industrial world and the consumer society that is looming up all the time," Hindry says.
The collaboration with artists lasted for 20 years, until an economic collapse in France in the mid 1980s. It started again in 2000. The collection exhibited its works in the 1990s.
The works of collaborating artists of recent years will also be displayed, including minimal works of Turkish artist Arslan Sukan and Emirati artist Ebtisam Abdulaziz.
Also featured are Chinese artists He An and Wen Fang, whose works won Hindry's heart for being "subtle, subjected, multilayered and grounded in real situations".
If you go
10 am-6 pm, Dec 13-Feb 29. Today Art Museum, 32 Baiziwan Road, Chaoyang district, Beijing.010-5876-0600.