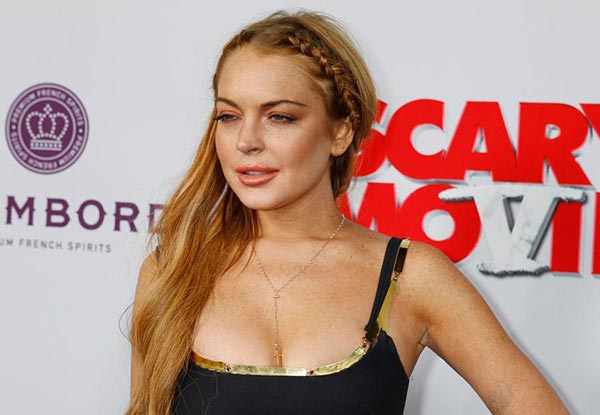 Actress Lindsay Lohan arrives at the premiere of the film "Scary Movie 5" in Hollywood in this April 11, 2013 file photo. [Photo/Agencies]
On Friday, the "Mean Girls" actress shared her thoughts on joining Kanye West as the latest celebrity to run for the highest office in America.
But Lohan already faces a major hiccup in her potential campaign.
The current 29-year-old will still be one year shy of the minimum age requirement to qualify for the 2020 election ballot, a conflict she appeared to address in her post.
Lindsay followed up her announcement with a throwback photo of her and Kanye.
She even shared what she'd like to accomplish if elected to White House.
She says her first priority would be to take care of all the suffering children in the world.
Related:
Kanye West for president? Obama has some words of advice