Emilia Clarke named Esquire's sexiest woman alive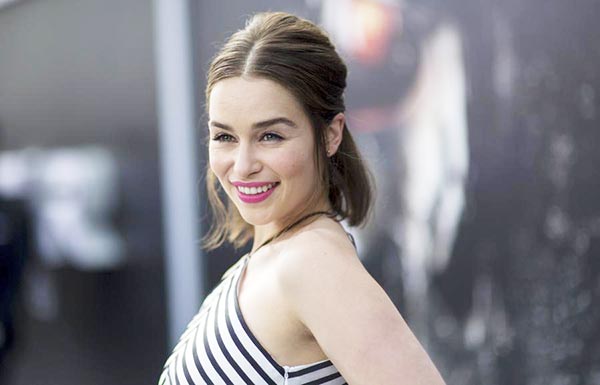 Cast member Emilia Clarke poses at the premiere of "Terminator Genisys" in Hollywood, California June 28. [Photo/Agencies]
2015 is most definitely Emilia Clarke's year.
The 28-year-old Londoner, who plays the menacing, white-haired Khaleesi, or the Mother of Dragons on the Game of Thrones, is Esquire's sexiest woman alive.
The magazine made the announcement early Tuesday, but GQ magazine got there first, naming Clarke Woman of the Year in September.
In addition to her high-profile role on the massively popular HBO series, Clarke played a lead role in the summer movie hit Terminator Genisys.
Related:
Faye Wong's daughter banned from teaching makeup