Cumberbatch's refugee appeal: We must do more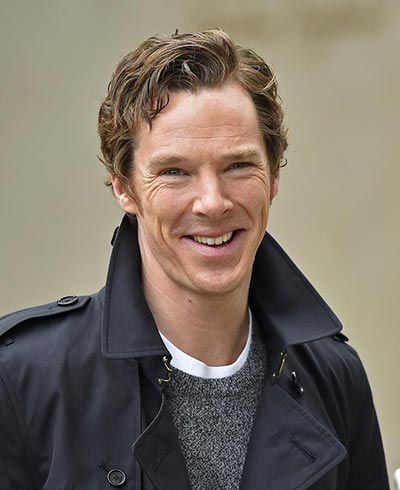 British actor Benedict Cumberbatch arrives for the Burberry Spring/Summer 2016 collection during London Fashion Week on Sept 21. [Photo/Agencies] 
Benedict Cumberbatch is likely to meet with Home Secretary Theresa May to discuss the refugee crisis.
According to Sky News, the actor stated that he believes the government is not doing enough to help.
"There's just a huge crisis and not enough is being done about what is happening now. Yes we need long-term solutions and yes it's a good idea to get people out of camps so they don't make the perilous journey, yes it's a good idea to have a specific solution for them once they arrive here. But in the meantime 5,000 people a day are arriving in Lesbos and there's nothing on the shoreline but abandoned lifejackets and there are boats as far as you can see on the horizon day and night and it's happening. "
Cumberbatch made the announcement during the BFI London Film Festival while promoting his new film with Johnny Depp, Black Mass.
The actor recently lent his support to the charity "Help is Coming", which is a re-released song aiming to raise money for refugees fleeing to Europe.
He has also been encouraging audiences at the sell-out performances of Hamlet to donate money to the cause.
Related:
Kanye West for president? Obama has some words of advice