Remaking classics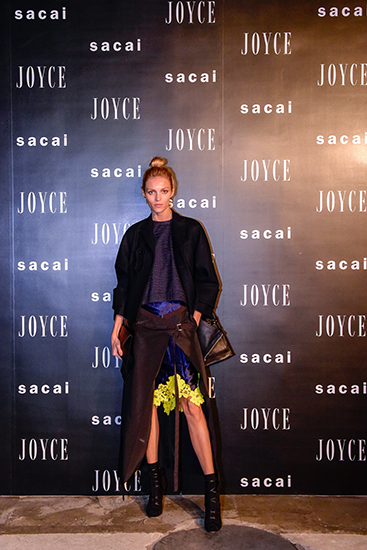 Tokyo-based designer Chitose Abe (above) says she designs for modern women who move between office, family and social events.[Photo provided to China Daily]
Japan's Chitose Abe takes familiar fashion to unexpected paths. Her much-talked of brand, Sacai, now has its first store in Beijing. Sun Yuanqing reports.
Sacai is probably one of the most talked about brands among fashionistas these days.
Based in Tokyo, the brand has swept the global fashion scene with its artisanal, three-dimensional designs remade from classics.
Sacai recently opened its first exclusive store on the Chinese mainland in Beijing's Taikoo Li Sanlitun North, in collaboration with Hong Kong fashion retailer Joyce.
The store has a selection of signature items from Sacai's 2015 fall/winter collection. They include parka, knitwear, leather jackets and fur.
In Sacai's world, familiar fashion styles and fabrics are torn down and reconstructed in unexpected ways, highlighting low-waists, long sleeves and unusual proportions.
The opening ceremony for the store was followed by an after party at Temple, an upscale restaurant transformed from an ancient shrine. This was the first time the label hosted such a gathering for local fans, many of whom flaunted key pieces from the latest collection.
"I really enjoy the unique fashion sense people have here," Chitose Abe, founder and designer of the brand, tells China Daily. "It's different from Tokyo, but I find it really fun."
Abe is known for juxtaposing the seemingly impossible. The new and the old, the girly and the utility are assembled into one in her hands.
These days, a lot of her ideas come from abstract images and hybrid fabrics, she says.