Remaking classics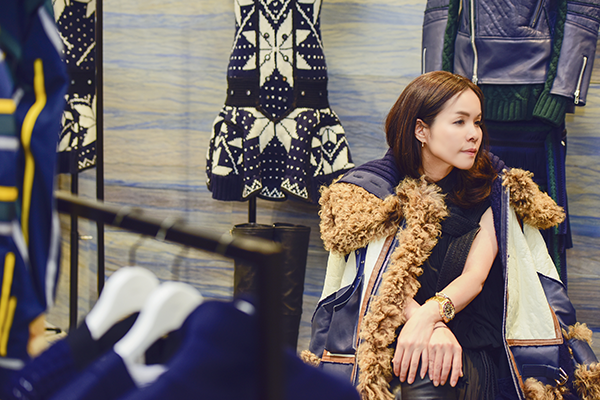 Tokyo-based designer Chitose Abe (above) says she designs for modern women who move between office, family and social events.[Photo provided to China Daily] 
"Chitose Abe has created an extremely identifiable look while offering wearability. This balance is what the China market is often in search of," says Chen.
Abe worked in pattern-cutting in Rei Kawakubo's iconic Comme des Garcons for eight years before founding her own brand in 1999.
She says that she desperately wanted to be at Comme des Garcons since it was the only company that made "original clothing" at the time.
"It's not about designing, it's more like a spirit. You have to create something different from scratch. That's the best thing I learnt," she says.
She left the company after her daughter was born.
But still, her desire to create something different prompted her to continue designing from home. She produced a capsule collection of knitwear, which became the starting point for Sacai.
In a few years, her originality took her into all the important stores in Japan, and she went to explore new territories in Paris, where her fame gradually grew among fashion industry insiders and merchandisers.
Her breakthrough came in 2011, when she started showing at Paris Fashion Week.
The company remains independent and Abe says she doesn't have a plan for outside investors.
"It's important to be independent so no one tells me what to design," she says.
"Once you get to a certain scale, you have to have bags, shoes, fragrances and open stores all over the world. If you compete with brands like that, maybe being independent is not easy. But right now, I can do whatever I want. And I am really enjoying it."