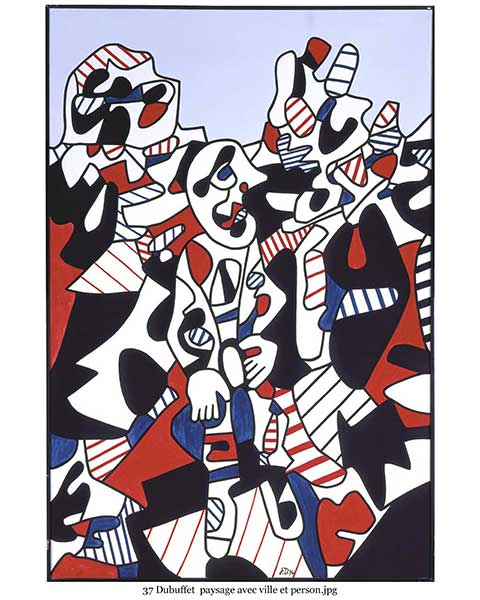 A Modern Adventure, curated by Ann Hindry, will display works from the Renault Art Collection.[Photo provided to China Daily]
In a recent interview with China Daily, Ann Hindry, who has been the Renault Art Collection's chief curator since 1996, says the exhibition will offer the audience a unique perspective of how a corporate collection was built with an inventive and daring spirit.
The company didn't purchase completed artworks at galleries or auction. Instead, it approached artists for creating new works specially for the collection, Hindry says.
"It was a really avant-garde idea that a big industrial corporation would offer to collaborate with contemporary artists, providing them studio space and accessibility to assembly lines and the design department if they were interested."
Another aspect of this art initiative was that it was launched in the 1960s, when contemporary art was a small world. It interested very few people, mostly professionals.
Hindry says not many galleries were selling contemporary art because it was not something very popular; artists worked "fairly isolated" from the usual interest of the general public.
"Money was not a preoccupation," she adds, speaking of Renault. "It didn't cost the company much money (to assemble the collection), but a lot of time comprehensively understanding what was going on in the contemporary world."
Staff working for the collection managed to find the right artists, many of whom were not initially well-known and had later become very important.
The company's sponsorship included technical, logistical and human support, while artists had all the freedom they wanted. According to Hindry, they did what they felt like doing, either finding inspiration in the company's working environment or creating something that had nothing to do with it.