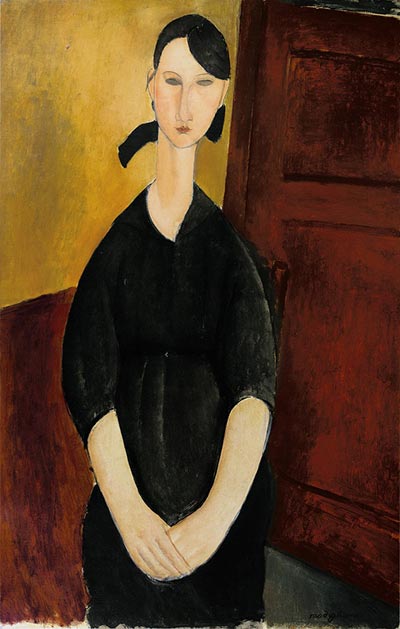 Amedeo Modigliani, Portrait of Paulette Jourdain ($42 million). [Photo provided to China Daily]
An unidentified Asian collector obtained Amedeo Modigliani's
Portrait of Paulette Jourdain
at $42.8 million on Thursday in New York. The piece was auctioned at a Sotheby's sale of part of the masterworks from its late chairman A. Alfred Taubman's collection.
Sotheby's will dedicate three more sales to auctioning Taubman's immense assembly of art in following weeks and January.
The first sale drew a packed room of bidders and media, and raked in more than $377 million in total.
Taubman, a self-made American billionaire, accumulated wealth in real estate development. He acquired Sotheby's auction business in 1983.
He died in April at 91, leaving behind an artistic holding of more than 500 pieces ranging from antiques to contemporary art.
The pictures in some of the top lots fetched over $10 million.
Related:
Free trade zones give boost to art market