British Menu Week kicks off in Beijing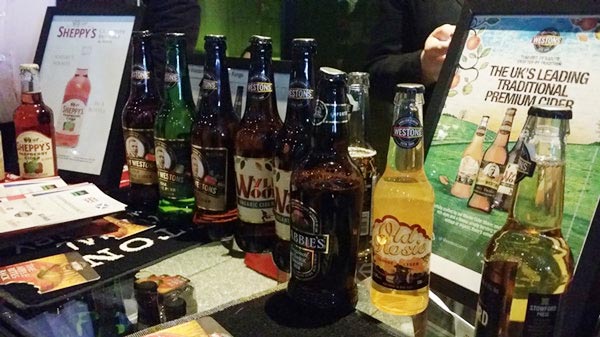 Sales of British beer have exploded after Xi's pub visit. [Photo/ECNS]
Fish and chips have been under the spotlight since President Xi Jinping's visit to the Chequers pub in Oxfordshire on October 22, invited by British Prime Minister David Cameron. But the UK wants people in China to know that there's much more on the British menu.
The British Embassy in Beijing has kicked off a week-long promotion event called Food is GREAT, to showcase the wide array of cuisine the British Isles have to offer. The event is sponsored by AGATC, Redfyre and British Airways.
Over 200 food and drink luminaries were treated to a tasting tour of cheese, liquor, salmon and ice cream at the Opposite House in Sanlitun Village on Monday night.
The British Embassy's Charge d'affaires, Martyn Roper, awarded celebrity chef Steven Liu as the image ambassador of Food is GREAT in China.
Liu highlighted the diversity and creativity of British food at the launching event, saying that people in Beijing will have the opportunity to find out what is uniquely great about British cuisine.
Karen Morgan, who took up her post as the Agriculture, Food and Drink Counsellor in the British Embassy this April, addressed the opening ceremony.
"China is at the moment the most important country for UK's exports of food and drinks," she said. "My task is to promote what is available in the UK to China."
In the current stage, China is UK's sixth largest importer of food and beverages. The UK exports around £495 million ($763.5 million) worth of food and drink to China, with salmon, whiskey and pork topping the list. Morgan said she hopes the number will double this year.