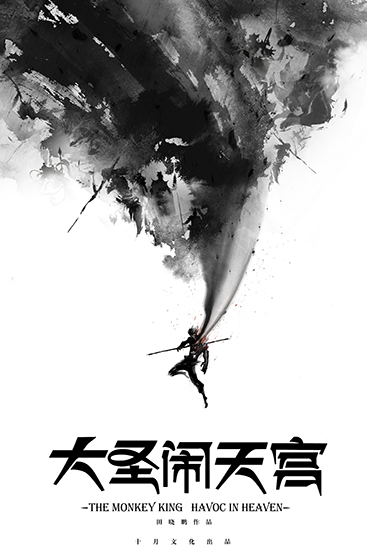 Enlight Media plans to invest in 22 animated films including The Monkey King Havoc in Heaven and Deep Sea.[Photo provided to China Daily]
China's struggling animation industry has been seeking attention and financial support for a while now.
Enlight Media, the country's largest privately owned film company by box-office revenues, has announced a plan to establish an animation film outfit, Coloroom, which plans to invest in 22 animated films from 13 independent studios.
Industry sources regard the move as being inspired by this year's surprise animation hit-Monkey King: Hero Is Back.
Despite its low-profile debut, the movie has become a sensation on the Internet and is the highest-grossing animated film on the Chinese mainland.
Earlier reports say that Enlight Media had planned to invest in Monkey King: Hero Is Back, but called off the plan due to "complications".
Now, the entertainment behemoth seems eager to grab the next chance.
Enlight's chairman Wang Changtian, who rarely turns up for promotional tours, took up the host's job for the first time at Coloroom's recent media event.
His presence is possibly the highest level company representation at a regular press conference in Enlight Media's 17-year history.
"Most Chinese animators have struggled for years ... I believe the improvement in the quality of domestic flicks will give us a Chinese answer to Pixar (the American computer animation film studio based in Emeryville, California)," says Wang.