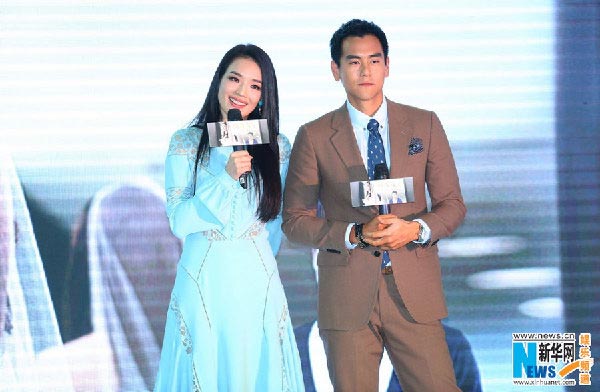 Actress Shu Qi and actor Eddie Peng attends the Chinese premiere for their movie The Last Women Standing in Beijing on Nov 1. [Photo/Xinhua]
The Chinese premiere for romance film
The Last Women Standing
was held in Beijing yesterday, with the leading stars Eddie Peng and Shu Qi showing up to promote their movie.
The film focuses on the story of a single, career-driven woman, who is facing various struggles in her mid-thirties, but falls in love with a charming young man.It is based on a novel of the same name, which was first released in January 2011.
The book won readers' hearts as it shared thoughtful insights into the struggles confronted by many female white-collar workers, and was seen to send out an inspiring message.
The 33 year old author of the best-selling novel, Luoluo, turned director to bring her own book to the silver screen. The Last Women Standing will hit big screens in China on Friday.
Related:
Blind Message wins big at Chinese Film Media Awards