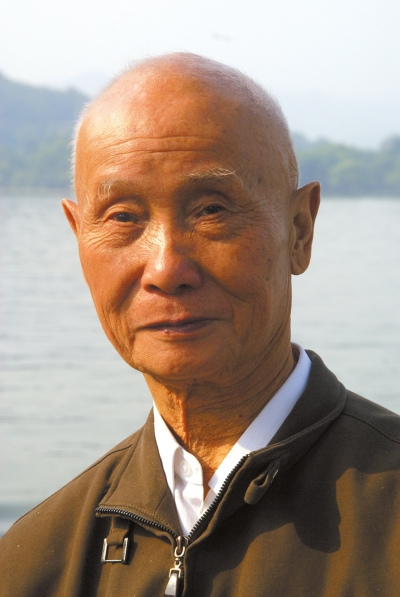 Oil painting master Luo Erchun [Photo/Beijing Times]
Chinese oil painting artist Luo Erchun, acclaimed as "a master of colors in contemporary Chinese oil painting" and known as the "Oriental Van Gogh", died in a fire at his home in Beijing on Thursday.
Luo, 85, was found dead and alone in his apartment following a fire said to have been started by coal gas leakage, according to Beijing Times. Some of his paintings were burned.
Born in 1930 in Xiangxiang county of Hunan province, Luo won fame for painting the scenery of his hometown in Hunan. He had been a professor at the Central Academy of Fine Arts since 1964. In 1992, after he was entitled to stay in France, he often traveled between Europe and China.
Luo excelled at expressing strong emotions through the harmony and contrast of colors in his paintings.
"Traditionally, Chinese artists are not quite sensitive to colors, while the landscape under Luo Erchun's brush is bright-colored, full of sunshine", art critic Yang Wei said.
Luo kept a low profile through his entire life. Yang commented that Luo was a hermit in modern art circles, one who painted silently and diligently, safeguarding the purity of art. "His works are similar to Wu Guanzhong's, but more international. He is far beyond an artist with national character, but expresses a universal language understood by the world." Yang said.
Luo held a solo exhibition in April this year at the National Art Museum of China, which was his debut show there. The exhibition, featuring more than 300 pieces of art, was a retrospective of the artist's lifelong creations. He donated 39 paintings to the museum after the exhibition.
"I am always willing to donate any of my fine paintings as long as the museum wants them", Luo said at the time.