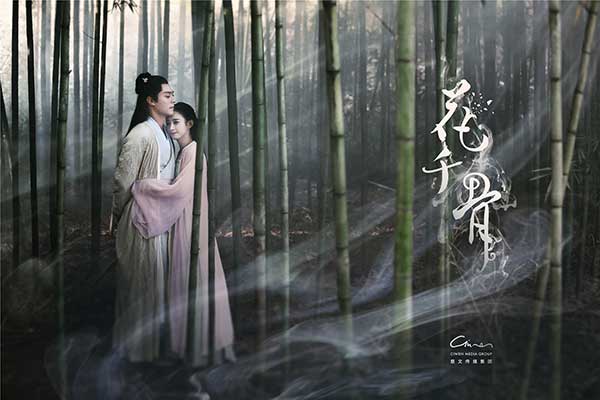 IQiyi has grown into one of the country's biggest video websites. Popular TV series like The Journey of Flower (top) and The Lost Tomb (above) broadcast on the website have drawn huge audiences.[Photo provided to China Daily]
Chinese company iQiyi rolls out big plans for the next year, keeping original content at the center. Wang Kaihao reports.
As Chinese video website iQiyi seeks to turn into an Internet entertainment conglomerate, it is showing a bigger ambition for 2016.
Gong Yu, the founder and CEO of iQiyi, said at a press conference in Beijing last week that his teams would use their resources in their productions.
According to him, the strategy is clear: IQiyi is happy to be a provider of original content rather than just work as a broadcaster for others.
A recent report by iResearch, a major analytical website for the Chinese Internet industry, noted that iQiyi had 150 million daily users and 180 million logging devices in September, the highest among all video websites in the country.
The report also said 190 million hours of content were broadcast on average through iQiyi, another top score in the industry.
Intellectual property, Gong says, has become an intrinsic part of Hollywood culture, but China doesn't have much time to develop such a "mature system".
"Luckily, the Internet has given us a chance to overtake: We can use IP to build more abundant business models," he adds.