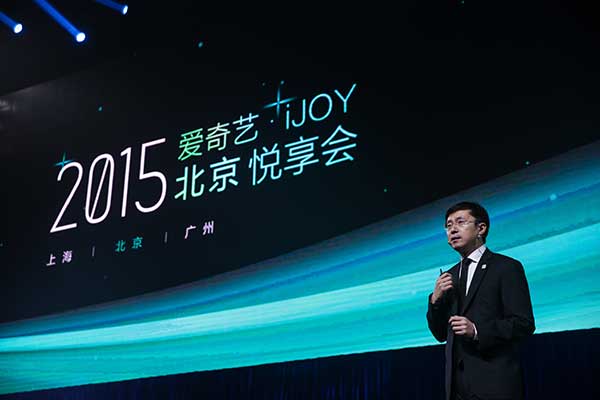 Gong Yu, the founder and CEO of iQiyi, which had 150 million daily users and 180 million logging devices in September.[Photo provided to China Daily]
 Next year will be a peak time for new releases on iQiyi, he adds.
Ice Fantasy (2003) and Critical (2007)-the novels that made Guo Jingming a popular writer in today's China-will be adapted into a TV drama next year.
The classical Hong Kong thriller Infernal Affairs, the prototype of Martin Scorsese's The Departed, will also have its Chinese TV series version on the website, Zhang says.
Nevertheless, TV series is not the end of the company's big plan.
For example, iQiyi recently signed an agreement to get intellectual property of BBC Earth Channel's documentaries in the next three years.
And in sports, it has obtained exclusive rights on the Chinese mainland to broadcast the PGA Tour, a major golf tournament in North America, through 2020.
Season two of Supermodel, a fashion reality TV show made by iQiyi, premiered simultaneously in China and the United Kingdom in October as an important step in the overseas market.