Eat Beat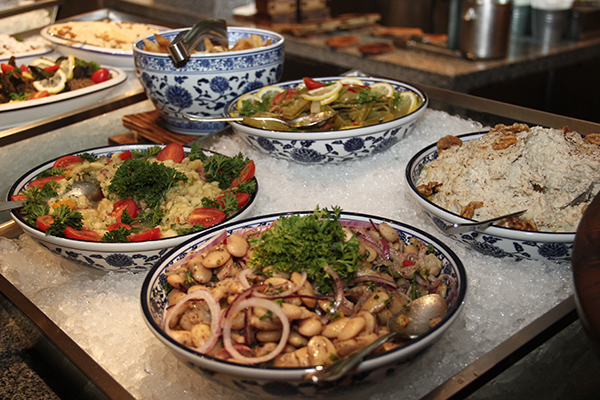 [Photo provided to China Daily]
BEIJING
Turkish traditions
Kerry Hotel Beijing has flown in guest chefs Harun Imre and Burak Kayalika from its sister hotel in Istanbul for a Turkish food festival through Sunday. It's an extensive spread of Turkish dishes offered for buffet lunch, dinner and Sunday brunch at the hotel. Created from centuries of Ottoman heritage, the country's cuisine combines the flavors of Central Asian, Middle Eastern and Balkan dishes, with yoghurt as one of the significant ingredients in dishes from robust griddled meats to aromatic rose desserts. Time-honored traditions such as Turkish coffee and Turkish ice-cream will also be offered. The winner of a lucky draw during the promotion will get airfare and hotel accommodation for a trip to Istanbul.
Kerry's Kitchen, No 1 Guanghua Lu, Chaoyang district; 010-8565-2088.
Flanders fare
Chef Olly Ceulenare brings his Michelin-one-starred cuisine to Beijing for a week on the menu at TRB-Bites. Ceulenare, of the Restaurant Publiek in Ghent, will offer dishes as part of the regular mix-and-match menu from Wednesday to Monday. His six-day guest chef stint is part of the Flanders Kitchen Rebels program.
95 Donghuamen Daijie; 010-6401-6676.
Award-winning wine dinner
Caravan restaurant in Beijing will host Kanaan winery's Wang "Crazy" Fang on Thursday for a five-course pairing of Ningxia wines with Moroccan dishes. Meet one of the pioneers of the Chinese wine scene and sample 2013 vintages including Pretty Pony, which claimed two Decanter trophies in October, and Black Beauty. Limited seating; reservations requested.
44 Guanghua Lu, 010-8563-0801.