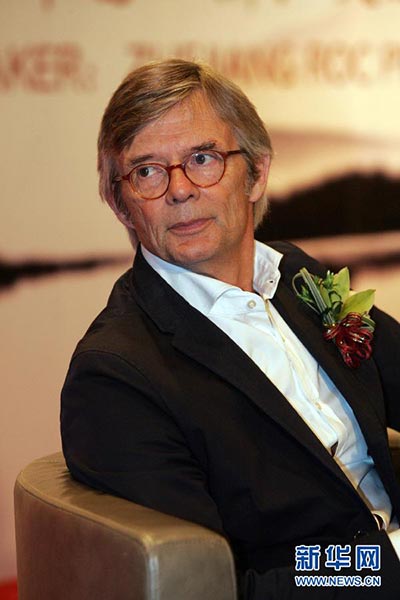 Danish director Bille August. [File photo]
Production on a film about an American pilot who was saved by Chinese villagers after his plane was shot down by the Japanese forces began in east China's Zhejiang province on Saturday.
The film, The Chinese Widow, is directed by Danish director Bille August, best known for Pelle the Conqueror, which won both the Palme D'or and the Academy Award in 1987.
The director said that he hoped to portray the warmth of humanity, even in the setting of a brutal war.
The pilot in the movie, Jack Turner, was a member of the US "Flying Tigers" air squadron, who helped the Chinese during World War II. Several of these American pilots had to make emergency landings and were saved by Chinese soldiers and civilians.
The visual effects will be managed by Chris Edwards, CEO of US-based Third Floor company, which worked on Avatar and The Hunger Games.
The film features American actor Emile Hirsch and Chinese actress Yu Nan, and set for release in October.
Related:
China mulls film law cutting red tape, targeting piracy