Eat Beat
Beijing
Pie in the hutong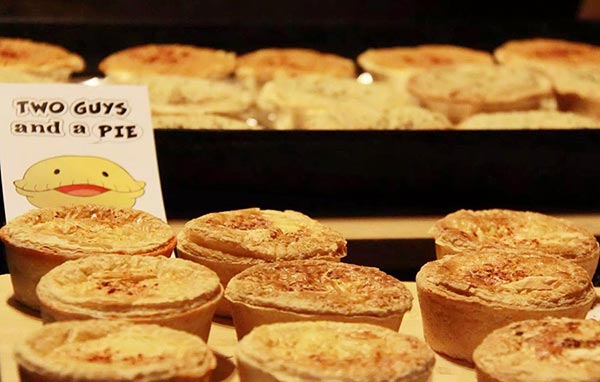 [Photo provided to China Daily]
Two Guys and a Pie are back in Beijing hutong, taking over the kitchen at the Cuju sports bar and rummery on Wednesdays from 6 pm on. Individual-size savory pies are 30 yuan ($4.70), and the bar will offer "colonial cocktails" for 35 yuan. And in a special bow to the baseball World Series which starts this week, Cuju and the pie guys will be open for each game at 8 am starting on Wednesday, serving up the Australian fare to wayward fans of New York, Kansas City or whatever major-league team inspires them to chase an early morning pie and beer.
28 Xiguan Hutong, off of Dongsibeidajie. 010-6407-9782.
Hong Kong
Conservation chic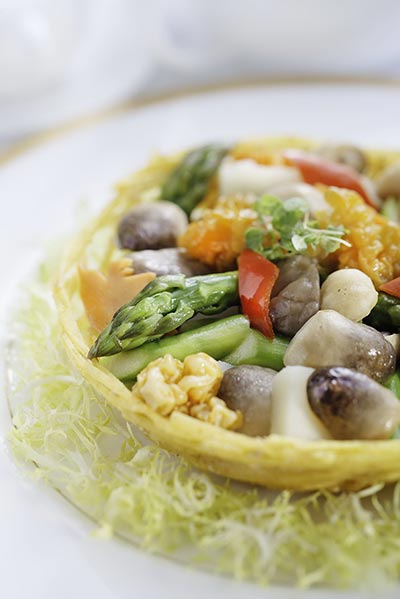 [Photo provided to China Daily]
To celebrate the launch of its minimal-waste uniforms, designed to use durable materials to maximum capacity, T'ang Court will launch an environmentally conscious menu on Nov 4, where guests can choose a vegetarian-only a la carte option or a six-course set menu. Available on Mondays and Fridays for lunch, featured dishes on the a la carte menu include the Stuffed Tomato with Stir-Fried Mixed Mushrooms and Fungus and Black Truffle in Pumpkin Soup. All ingredients from the menu are locally sourced to reduce carbon dioxide emissions. The six-course set lunch menu is priced at HK$280 ($36) per person, plus 10 percent service charge.
8 Peking Road, Tsim Sha Tsui, Kowloon district, Hong Kong; 852-2132-7898.
Sanya
Food & wine fest
Tickets go on sale Friday for the Nothing Ordinary Food & Wine Festival, hosted by The Ritz-Carlton Sanya at Yalong Bay from Dec 10 to 13. The gourmet event will feature eight renowned professional chefs, including Xavier Salomon from France, a Maitre Cuisinier de France (French Master Chef); Anupam Banerjee, the first Indian Michelin-starred chef; and William Werner, a celebrated pastry chef and owner of the contemporary patisserie Craftsman and Wolves in San Francisco. The four-day program will feature wine and spirits tastings, a champagne pairing with desserts, a beer-brewing master class, a local wet-market tour with guest chefs and a grand dinner finale. Pricing for individual events varies; for reservations and information, call 898-8898-6872.
Related: