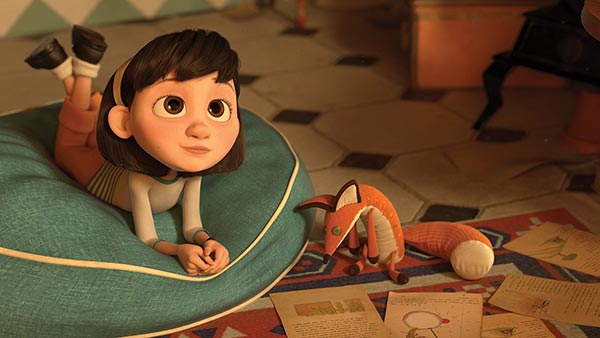 A screen capture from film The Little Prince. [Photo provided to China Daily]
One of the most translated novellas globally, The Little Prince has reportedly found its way into 253 languages and dialects, selling as many as 200 million copies, but has rarely been made into a film.
Now, around seven decades after the birth of the 1943 French classic, an American director has found a way to recreate the fantasy world of the title role and his friends on the big screen, making a big splash in China.
The $77.5-million movie of the same title, one of the most expensive French films of all time, opened in Chinese mainland theaters on Oct 16.
Resonant with nostalgia and exquisite imagery, The Little Prince has won critical acclaim from the country's major film-review sites, scoring 8.7 points out of 10 on Douban.com and 8.1 on Mtime.com. Commentators call the movie a touching tale of a universal value-maintaining a sincere and true heart.
China has more than 70 translated versions of the novella, with the first published in World Literature magazine in 1979. The story by Antoine de Saint-Exupery, the legendary French pilot and author, is embedded in the collective memory of several generations, and Chinese fans are looking to see if the cinematic adaptation is close to the original.
Such faithfulness was a challenge from the start for New Jersey-born director Mark Osborne, known for his Oscar-nominated Kung Fu Panda.
"I really wanted to make an animation reflecting the experience that the book can give you. The adaptation of the large story is very faithful given all our intentions to respect the original ideas and themes," Osborne tells China Daily.