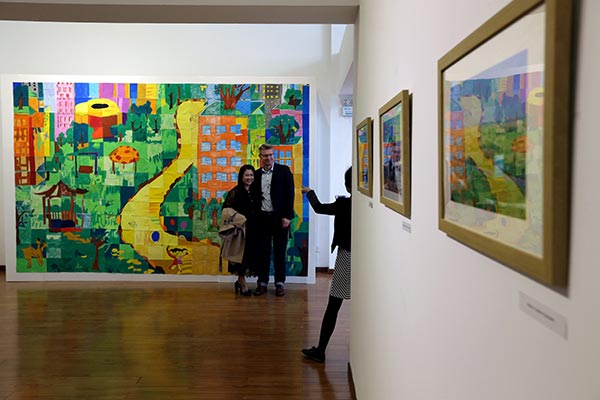 [Photo by Jiang Dong/China Daily]
An ongoing photo exhibition looks at the progress in poverty reduction that has been achieved in the Hobq Desert in China's Inner Mongolia autonomous region over three decades.
More than 130 snapshots show how local residents have greened the barren land with plantations and increased incomes by developing tourism and stockbreeding.
The photos were taken by photojournalists, environmental protectors, social activists and entrepreneurs.
The exhibition is organized by Beijing Youth Daily and Yili Public Welfare Foundation, an organization dedicated to poverty elimination and desertification prevention.
The exhibition runs until Oct 22 inside the Qianmen 24 courtyard.
Related:
Art fest hopes to reach audience of 4 million