Top global designers go fur it at Saga's Beijing show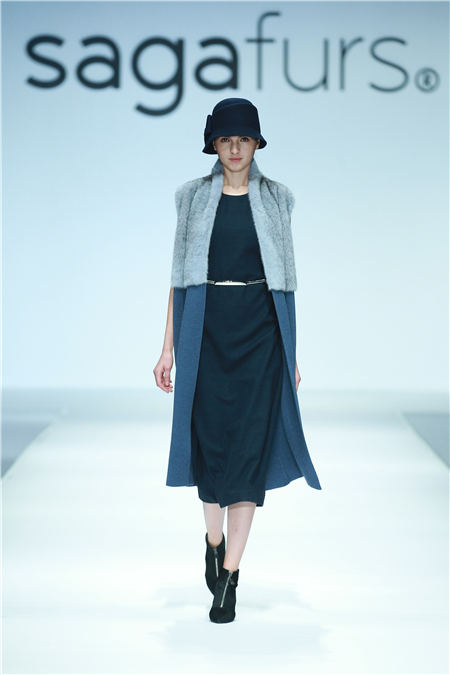 A model shows Saga Furs' fall/winter 2016 collection by international designers in Beijing. Photos provided to China Daily
As the cold sets in, fur is once again under the spotlight.
Finnish fur auction house Saga Furs recently invited designers from around the world to let their imaginations run wild with fur.
The designers produced a 60-piece collection after visiting Saga Furs' design center in Finland.
The collection was displayed as Saga showed its fall/winter 2016 collection on Sept 29, in collaboration with BIFTPark, a fashion industry hub at the Beijing Institute of Fashion Technology.
Saga Furs' designer Kisu Aho opened the show with brightly colored fur coats.
The coats had panels of contrasting colors, which created patterns that changed as the wearer walked. Men's parkas were trimmed with furs, giving a luxurious touch to the look.
Aho was followed by emerging Chinese designer Alicia Lee.
A newcomer to fur design, Lee showed her skill, taking inspiration from stained-glass windows. The collection highlighted dusty hues, which subtly contrasted and echoed each other.
Different materials were freely mixed and adorned with geometric forms and whimsical details.
The collection was accessorized with fur clutches and furry heels, creating a refreshing, graceful look.