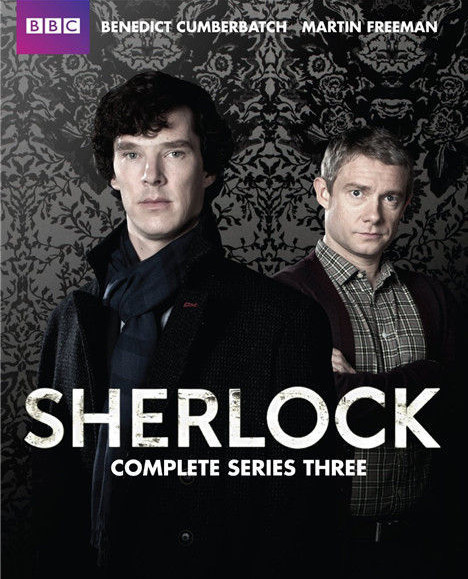 A poster for the British TV series Sherlock Homes.[File Photo]
British TV dramas, with their unique sense of humor, delicate plots and rich cultural connotations, are attracting more Chinese audiences, especially young people. As they say, those who watch British series despise those who watch American ones; the Americans despise those who watch Japanese shows; and the Japanese disdains those who watch South Korean ones. Let's have a look at some of the most popular British TV shows in China.
Sherlock Homes
Talking about the top ranking British TV series, Sherlock Holmes will be definitely on the list. According to statistics provided by Youku.com, the video website where the TV program was initially released with Chinese subtitles, viewership for Sherlock's third season premiere totaled 89.73 million people, making it one of the most popular TV shows on the web.
The BBC-produced videos are based on the classic detective stories in The Adventures of Sherlock Holmes by Arthur Conan Doyle, and yet this time the setting is moved from the 19th century to the 21st century. The actors portraying the protagonists, Holmes and Dr. Watson, Benedict Cumberbatch and Martin Freeman, have become new favorites for young people.