The TV drama The Empress of China is hot among audiences recently. Actress Fan Bingbing, who plays the role of Empress Wu Zetian, is a fabulous beauty. What did Wu Zetian, China's only female monarch, look like in real life? Let's explore the possibilities.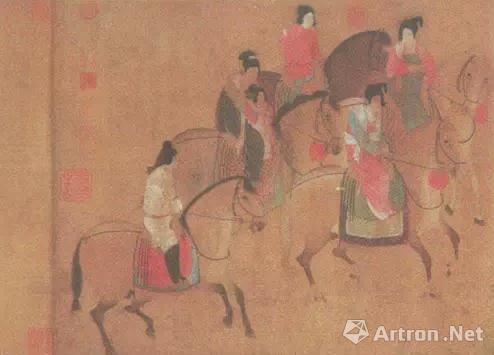 A painting by Zhang Xuan is said to have portrayed Wu Zetian. [Photo/Artron.net]
The famous Chinese scholar Guo Moruo researched this, and he thinks that a plump empress portrayed in a painting by Tang Dynasty painter Zhang Xuan is Wu Zetian. Zhang left many famous paintings, such as Paintings of Lady of Guoguo on a Spring Outing of the Tang Dynasty, Court Ladies Preparing Newly-Woven Silk and Lady of Wei.
It is guessed that Zhang Xuan was a court painter and had met Wu Zetian before, so the portrait by him is quite reliable.