As business develops and land values become higher, there is less and less urban canvas for graffiti lovers to paint their wall drawings. The destruction of the doodles in Shanghai's Shikumen area aroused the public's call for the preservation of graffiti art. Now, let's review some well-known areas where graffiti is faced with obliteration.
1. Shanghai Shikumen area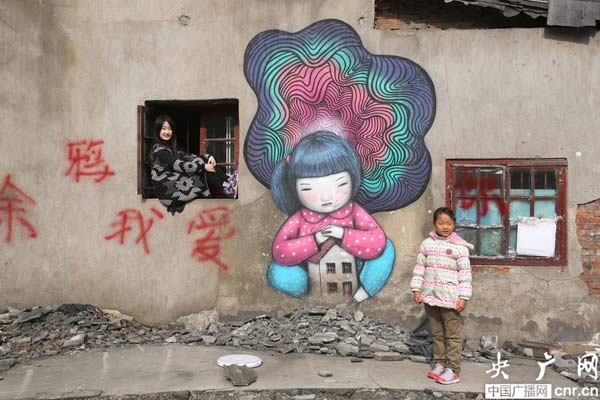 Two girls pose with graffiti in the Shikumen area in Shanghai. [Photo/cnr.cn]
Created by two artists from France and China's Shanghai around Jan 20, the graffiti at an abandoned community in Shanghai's Shikumen area features Chinese people and expresses affection for old houses. The drawings soon attracted many visitors. Local administrative departments decided to demolish the buildings, claiming the need to do so "out of safety concerns".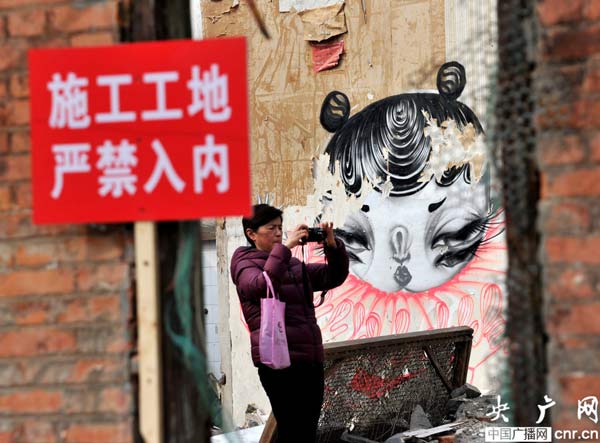 A visitor takes a photo of graffiti in the Shikumen area in Shanghai. [Photo/cnr.cn]