Shop owners going with the grain for breakfast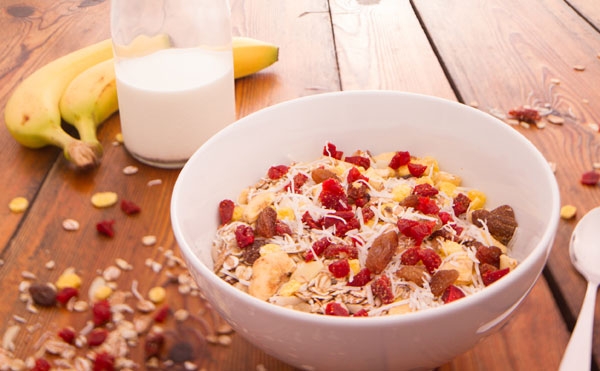 [Photo provided to China Daily]
An old adage suggests people should eat like a king at breakfast, the most important meal of the day for overall health and good nutrition. Yet many city dwellers live at a fast pace and often skip breakfast, or simply grab a snack.
Two young women, Klara Dlouha and Zhang Qian, saw both a health issue and a business opportunity, and they are eager to provide a better breakfast alternative: muesli and granola.
Dlouha is from the Czech Republic, and Zhang is Chinese from Shaanxi province. They met in Beijing in 2011, and last October they opened the small shop Miss Muesli in a hutong near Yonghe Lama Temple.
"We both like having muesli and granola, because they are tasty, nutritious, and make healthy breakfast, but it's difficult to get high-quality muesli for a reasonable price in Beijing," Dlouha says.
"There are limited choices of muesli products in supermarkets, and they often have lots of chemical additives."
"The vitamins and nutrients in muesli will give you the energy to get to lunch and keep you feeling full," the duo say on the company website, adding that eating muesli for breakfast daily will lead to a healthier nervous system, hair, skin, nails and a more regular digestive system. It can also lower cholesterol and aid weight loss, they say.
They import Russian oats and search out the best dried fruits and nuts in local organic markets, to make their own mixes of muesli and granola. There are four different mixes of dried fruits and nuts, each selling for 35 yuan ($5.62 ) for a 400-gram pack and 58 yuan for a 750-gram pack. A monthly special of 400 grams sells for 30 yuan.
All the pre-mixed muesli and granola packets contain at least 40 percent dried fruits, nuts and seeds, to make the crunchily delicacy that is rich in dietary fibers and vitamins, and goes well with high-protein milk or yogurt for breakfast.