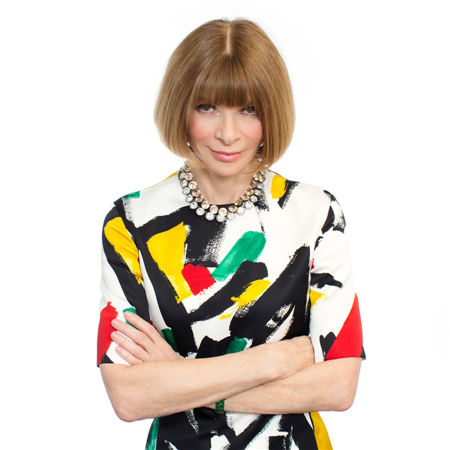 Anna Wintour [Photo provided to China Daily]
Anna Wintour, editor-in-chief of the American Vogue and artistic director of Conde Nast, Vogue's publisher, is probably the most powerful and influential woman in the fashion world.
But she does not think the power that influences the industry is really about her.
"I'm very lucky that I have such a fantastic platform, working with Conde Nast Publications and The Metropolitan Museum, so that I'm able to help people whether they work in fashion or other areas. So it's important to me that I'm in the position to help people," she tells China Daily during her recent visit to Beijing to introduce the exhibition China:
Through the Looking Glass, which will run at the Metropolitan Museum from May 7 to Aug 16.
The 65-year-old is also the director of the Anna Wintour Costume Center at the Met.
"I've always been interested in journalism. My father was a journalist. I came from the background of a newspaper. Fashion is something I was interested in while growing up, and I also explore different areas using the platform."
It's not the first time Wintour has visited China. She came to Shanghai in 2011.
"Shanghai and Beijing are extraordinarily mixed between past and present," she says.
"What impressed me is how vibrant the present is. And it's much more awesome than I had imaged before.