Celebrate La Ba with porridge and garlic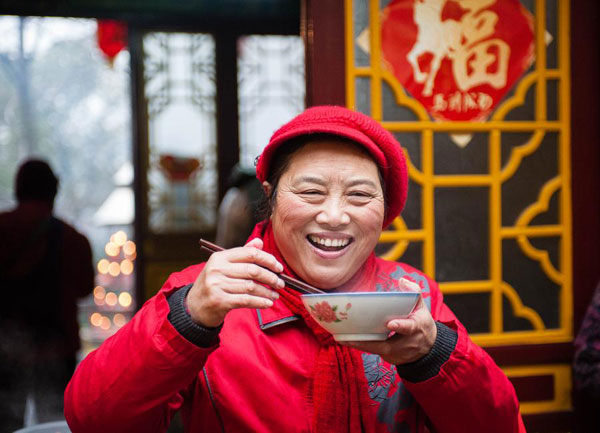 A woman enjoys a bowl of La Ba porridge in Nanjing, Jiangsu province on Jan 8, 2014. [Photo/Xinhua]
The La Ba (腊八) Festival is celebrated on the eighth (ba, 八) day of the 12th month (la yue 腊月). It is one of the most important traditional festivals in Chinese culture.
As the old Chinese saying goes, "After La Ba it's time for the New Year" (过了腊八就是年), the festival is also regarded as a prelude to the Chinese Lunar New Year.
The festival was originally a day of thanks for a good harvest and sacrifice to ancestors. It also marks the day in which Sakyauni, the founder of Buddhism, reached enlightenment and became immortal.