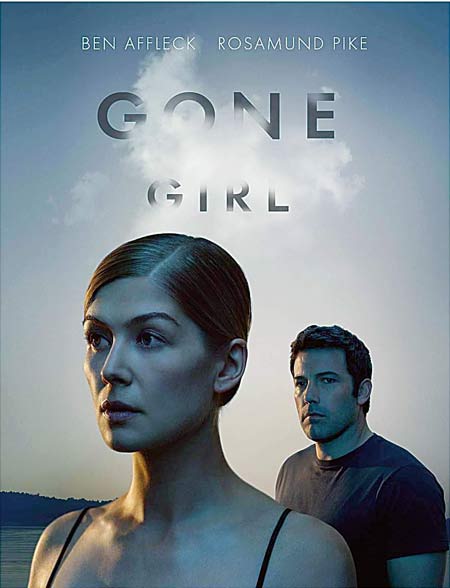 Provided to Shanghai Star
Two recent movies deal with the manipulation of public opinion. The first is Gone With the Bullets, a hyperactive retelling of a 1920 murder in Shanghai. Unlike the true story it's based on, the protagonist in the film did not set out to kill a beauty pageant winner, but in his opium-addled state, overturned the vehicle he was driving, which caused her death. While he was on the run, the press and the showbiz industry painted him as a total villain, making up lurid details about the way he killed her. By the time he was caught, nobody cared about the truth. The truth, if it came out, would have upset the public.
Gone Girl, a Hollywood film, portrays a subtler tale of an erstwhile happily married couple and how they each navigate the media. We notice how an innocuous smile turns into the smoking gun when it is enlarged by traditional and new media. Again, people don't care about the truth, but just their version of the truth, which conforms to the rules of melodrama.
We live in a world where loose ends cannot be tied up and individual strands of reality often contradict each other. But we try to make sense of the chaos. Sometimes we try too hard that we bend the truth to fit our own imagination.
The Internet is full of such citizen journalists, who, out of the best possible intentions, make up rumors and distribute them. A few years ago, a reader who barely understood English noticed the word "banana" in a China Daily story. He made up the rest of the story, saying bananas have been found by scientists to be harmful to human health. Stories of alarm travel fast and, by the time it was cleared up, some banana farmers in Hainan province had lost their life savings. That person might have had the purest motives, but he did not know a thing about journalism.
Unfortunately, even trained journalists may commit the same faux pas. On January 11, a young woman in Nanjing jumped into a river. A man dived in to rescue her. A passerby caught the moment on her cell phone after a crowd gathered around the woman, who was naked, and before additional policemen arrived to pull the man out of the water. That photo showed the good Samaritan alone in cold water, which was true for those few seconds.
Coincidentally, another man saved his female colleague from drowning the next day in another province. That man griped about the lack of gratitude from the one he saved. A reporter from a Guangzhou based newspaper patched the two stories together, using words from the second story to illustrate the photo from the first one, which fits perfectly on first sight.
People like that are in the wrong profession. They should get into creative writing, which could be far more lucrative than journalism.