Feel Paris is an exhibition that showcases the attitude of five young French artists, whose works vary from abstraction to surrealism, and are created on different mediums including paper and canvas. The artists display their insistence with innovative art language.
10 am-5 pm daily, closed Mondays;through Feb 28.
Lelege Art, B03,Ground Floor Store, 66 Xiaguangli,North Lu (Road) of East Third Ring, Chaoyang district.010-8446-7702.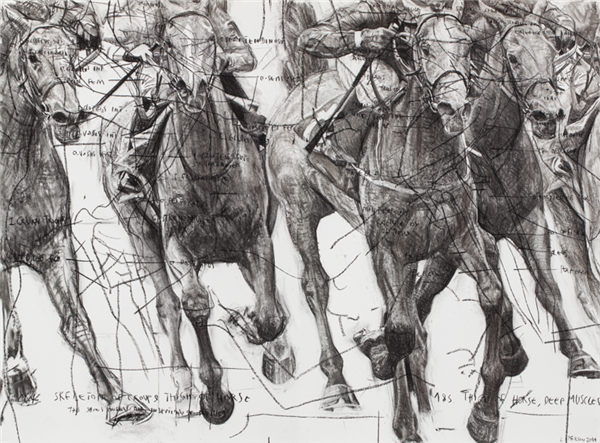 A painting by Joel Person, 75×110cm, 2014. Photos provided to China Daily