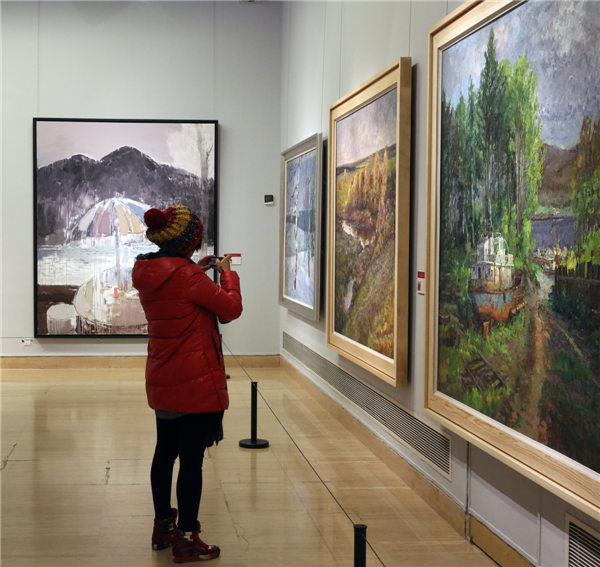 A visitor takes a photo of oil paintings at the National Museum of China in Beijing. [Photo by Jiang Dong/China Daily]
An oil painting exhibition now at the National Museum of China immerses viewers in the sound of nature through dozens of landscapes.
The exhibit features 30 painters who are members of the China Sound of Nature Oil Painting Research Institute. Founded by artists Zhao Youping and Hu Tianxiao, the organization advocates that painters should leave home, put down cameras and capture natural beauty that really touches their hearts.
Participating artists include Qian Shaowu, Pang Jun and Bai Yuping. The exhibition runs until Jan 20.