United in uniforms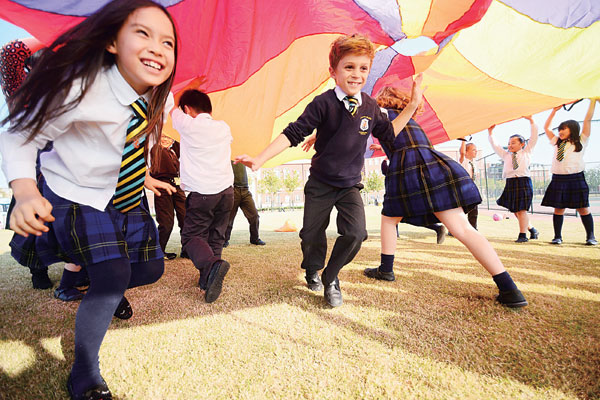 School daze: Western-style school uniforms are becoming increasingly popular in China. Japanese style sailor-suits are also favored by students. Photos provided to Shanghai Star
School uniforms can help unite a student body and keep them focused on their learning and not their fashion. We look at what local students are wearing and how it is being influenced by foreign styles. Li Xueqing and Xu Junqian report.
Lu Wen is unhappy with her 10-year-old daughter's school uniform. Her daughter's winter ensemble consists of red and yellow sportswear and a dark blue down-jacket.
"The sportswear is the exact colors of fried egg with tomato, while the jacket provides little warmth because of the poor fabric used and it allows minimum freedom of movement. We have to dress her with another light down jacket inside the school one in order to prevent her from getting cold, but the result is she looks like a walking balloon," says Lu.
School uniforms save her the anxiety of having to choose her daughter's clothes every day, but the poor quality and awkward design of the uniforms do not make them ideal. They are of such poor quality that they wear out very quickly.
"Tailor shops specializing in making copycats of uniforms spring up near schools. And the copycats, with the exact same look as the original, are of better quality," says Lu.
Jia Haihong has similar problems when it comes to her son's school uniforms. Her son is attending a public primary school in Shanghai. He used to wear uniforms every Monday to school. "The uniforms were quite cheap. The ensemble for spring and autumn was about 70 yuan ($11), and the winter ensemble was about 100 yuan," recalls Jia. "But they were so ugly! I've given them all away because it's no longer mandatory to wear uniforms to school for my son."