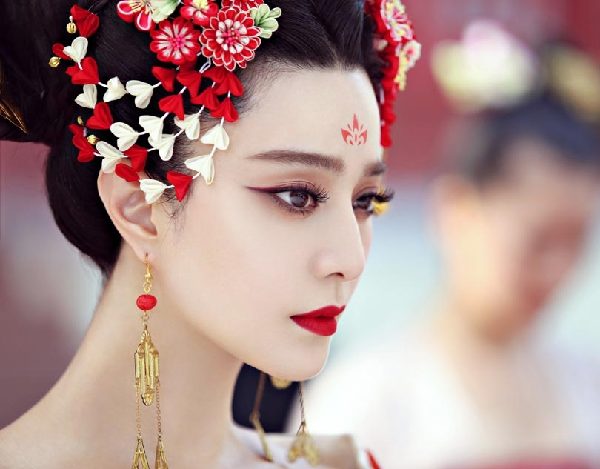 A still shot from Fan Bingbing's latest television series The Empress of China. [Photo/Xinhua]
Chinese actress Fan Bingbing's latest television drama, The Empress of China, has been getting a lot of attention, but not in the way the producers originally hoped.
The story, based on the life of China's first and only female empress, Wu Zetian of the Tang Dynasty (618—907 AD), was removed from the air after its debut in December due to revealing costumes that emphasized the cleavage of the female characters.
When it returned to the small screen in January, scenes showing the revealing necklines were cut off and replaced by somewhat magnified shots of the actress' heads.
This move by China's media watchdog failed to win support among viewers. The majority of them called the cut "unnecessary" as the costumes in the show only resembled what women truly wore during the Tang Dynasty.
So, what was fashion in the Tang Dynasty really like?
Related:
95% of netizens disapprove of removal of cleavage scenes
Sexy China TV drama returns more sedate
New photos ofFan Bingbingas 'Empress of China'