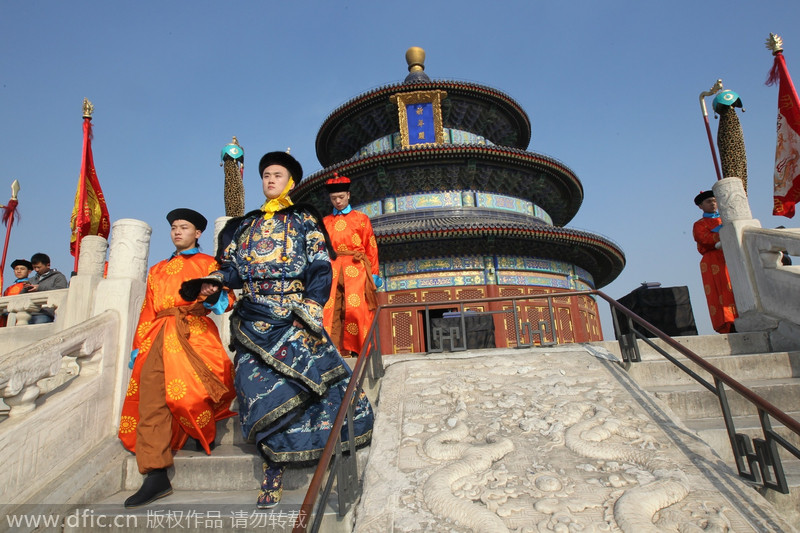 Performers dressed in costumes of the Qing Dynasty (AD 1644 - 1911) take part in a rehearsal of the ancient royal heaven worship ceremony for the Spring Festival at the Temple of Heaven in Beijing, Jan 28, 2014. [Photo/IC]
A recent survey on holiday schedules during Spring Festival conducted by China's Renmin University stirred discussion among netizens. More than 70% of the participants wanted New Year's Eve to be included in the three-day lunar new year statutory holiday.
The holiday is important for working people who have worked strenuously for a whole year. What was the Spring Festival vacation like in ancient China? Let us take a look.