Mixing it up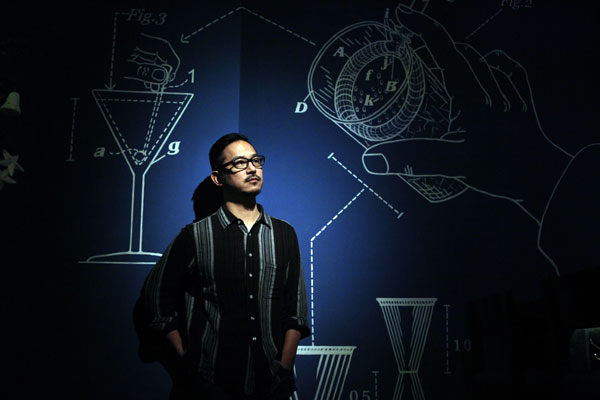 Lee takes pride in making his own infusions for hand-crafted drinks. [Photo by Zou Hong/China Daily]
Mixologist Leon Lee changed Beijing's bar scene with his top-notch cocktails. Mike Peters reports.
Beijing's best-known cocktail maker is in the middle of a photo shoot, and it's not producing the drama that the photographer hoped for. Leon Lee has lined up a photogenic array of bottles-"I'm going to make a Manhattan with three different bitters," he says, as he puts a little of everything into the container in front of him.
But the action shot never comes. No shaking the mixture above his head like Tom Cruise in the (bad) movie Cocktail. Not happening.
"That's entertainment. It's not how you make a good cocktail," he says, stirring his Manhattan calmly.
Lee should know. His bar Apothecary, in Beijing's Sanlitun area, has been a mecca for quality drinking since he opened it in 2009. Many other bar menus in the capital wear the label "Cocktails created by Leon Lee" as a badge of honor, and bar staffers he's trained are pouring drinks in still others.
Lee, 42, stands out in a growing crowd of mixologists because he pursues the science of a good drink first.
When he came to China 10 years ago, Lee found a fast-growing bar scene that thrived on flash, fake ingredients that fueled cheap drinks, and not much care.
"Especially after the Olympics, there was an attitude that the drinking culture in the capital was 'better than it had been' and 'good enough for China'. But I couldn't find the food and drink I wanted here," says Lee, who'd come to Beijing after working as a chef at San Francisco's cutting-edge restaurant Greens.
"I wanted to make places that could make strong connections with you through food and drink," he says. "Not as entertainment, but art."