The traditional Chinese lunar calendar divides the year into 24 solar terms. White Dew, (Chinese: 白露), the 15th solar term of the year, begins this year on Sept 8 and ends on Sept 23.
White Dew indicates the real beginning of cool autumn. The temperature declines gradually and the vapors in the air often condense into white dew on the grass and trees at night.
Here are 10 things you should know about White Dew.
Touring during Sept
Varying by geographical location, autumn comes earlier in the west and northeast of China. Right now Kanas in Xinjiang, Jiuzhaigou in Sichuan and the Greater Hinggan Mountains in Northeastern China are entering the most beautiful season of the year. Forests in gorgeous colors and minority groups with their diversity of cultural styles have attracted a huge number of visitors.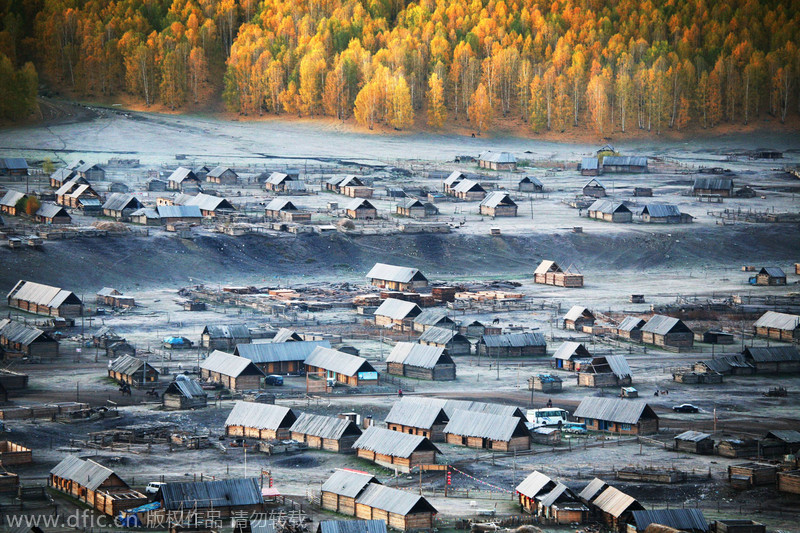 Fall colors in Kanas, Xinjiang Uygur autonomous region, Sept 8, 2013. [Photo/IC]