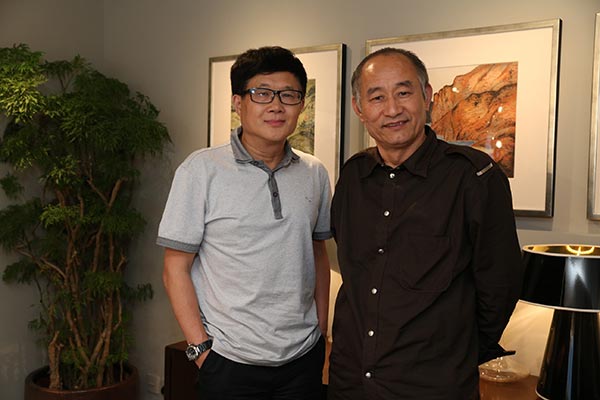 Chief curator Lyu Peng and founder Yan Lugen. [Photo provided to China Daily]
The Nanjing International Art Festival has just announced the theme,
Historicode: Scarcity & Supply
, for its third event that will run from Nov 12 to Feb 12, 2017.
Held annually since 2014, the fair is to take place at the private Baijia Lake Museum in Jiangsu's provincial capital. Artists worldwide have been invited to submit their works of varying mediums to the organizing committee.
Lyu Peng, the chief curator from China, explains that the theme discusses the values and visions that will matter significantly in the development of human society.
"We are living in a globalized world, and everything is subject to economic influence," he said. "The use of economic terms of 'scarcity' and 'supply' is to bring forward current social issues and to encourage solutions."
The art festival is funded and chiefly sponsored by the Nanjing-based Baijia Lake International Culture Investment Group. Its chairman, Yan Lugen, says Nanjing boasts a long history and holds independent views on culture, and the city's more than 8 million people take an increasing interest in art.
The previous two fairs, held at the Nanjing International Expo Center, drew about 200,000 visitors each year.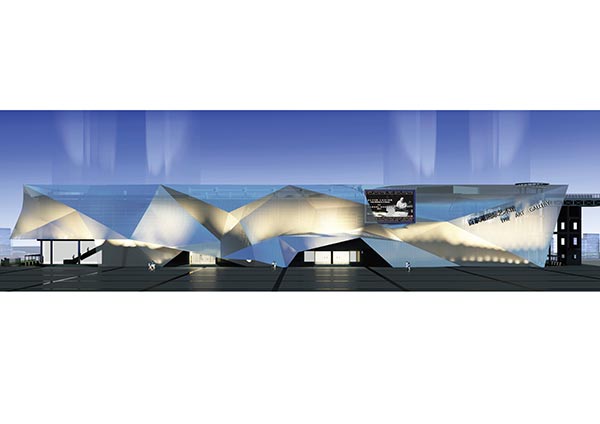 Baijia Lake Museum. [Photo provided to China Daily]
Related:
Sotheby's auction fetes David Bowie's art passion