Choker: More than a necklace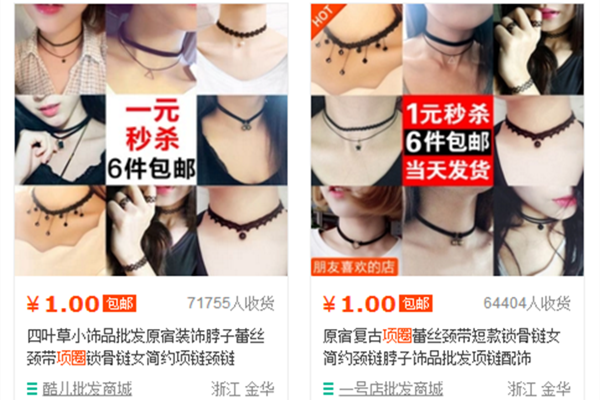 Online stores selling chokers on taobao.com are doing brisk business. [Photo/taobao.com screen grab]
This summer, the choker, a thin black ribbon worn around the neck, suddenly became all the rage among Chinese girls.
It has turned out to be so popular that the next female you bump into might just be wearing it.
On Taobao.com, over 12 online stores have topped sales volume of 15,000, with two of them reached over 60,000. The prices range from one yuan ($0.15) to 100 yuan each.
While the accessory is available with a click, you might want to know how this iconic fashion piece has evolved through the years.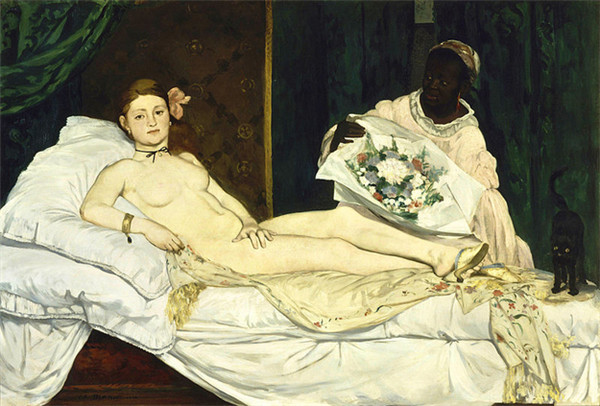 Edouard Manet's painting, Olympia. [File photo]
Historically speaking, the choker was first noticed during the French Revolution, when women would wear red ribbons around their necks to pay homage to those who'd been guillotined. In simple words, it is a mourning piece.
In the 19th century, Edouard Manet's painting, Olympia, (1863) brought this ornament back to people's attention. In the painting, you just can't ignore the symbolic black ribbon that's in sharp contrast to the nudity of the model.
In fact, a woman wearing a plain black woven choker or ribbon could signify she was a prostitute in that era.