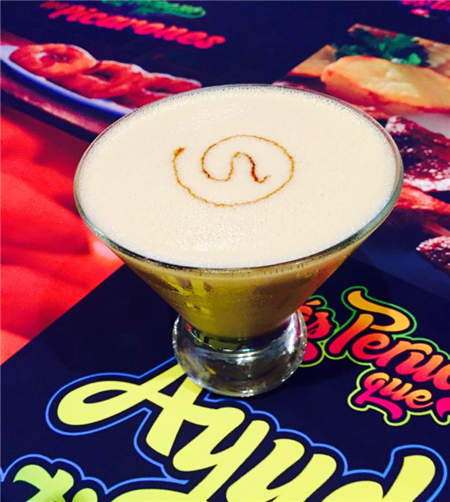 [Photo provided to China Daily]
For the second summer in a row, there's a Peruvian pop-up at China Central Place mall in Beijing. The name and menu are brand-new, but the guy behind the bar is familiar: Francisco Chia, who with his sister Maria has a team serving up food and drink at Pachakutiq. The menu is Nikkei cuisine, a fusion that gradually developed as Japanese people emigrated to Peru over the past century or so. Yummy stuff, but what makes the place unique is the bar, where Francisco shakes up a variety of cocktails based on premium pisco, Peru's national drink. Our fave: a chocolate-colored goodie made with carob honey. We love that there's plenty of outdoor seating for sundown swilling till late October, when the pop-up closes in favor of a planned permanent restaurant.
5 pm-late daily, outside China Central Mall at the Cafe Flatwhite container, between towers 1 and 2, 81 Jianguo Lu, Chaoyang district, Beijing.