Theresa May's shoe choices: Best foot forward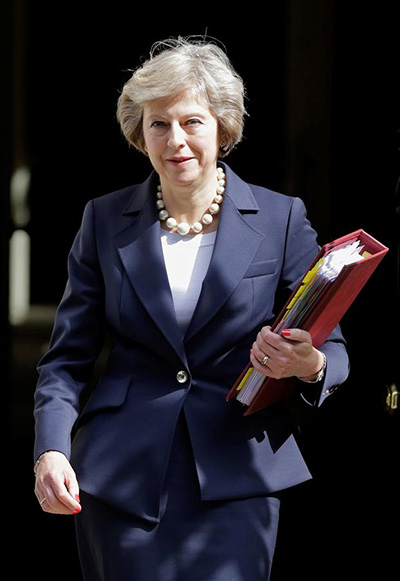 Britain's Prime Minister Theresa May leaves 10 Downing Street in London, Britain July 20, 2016. [Photo/Agencies] 
Theresa May assumed office on July 13, 2016, succeeding Margaret Thatcher as the second female Prime Minister of the United Kingdom.
Aside from taking the lead of the UK's Conservative Party, May has also become an emerging fashion icon, with a strong sense of style.
Being the leader of a nation forbids her from putting on items that are too extravagant, so the new PM often opts for youthful and fun touches on her shoes.
Here we have selected a few of her best shoes.